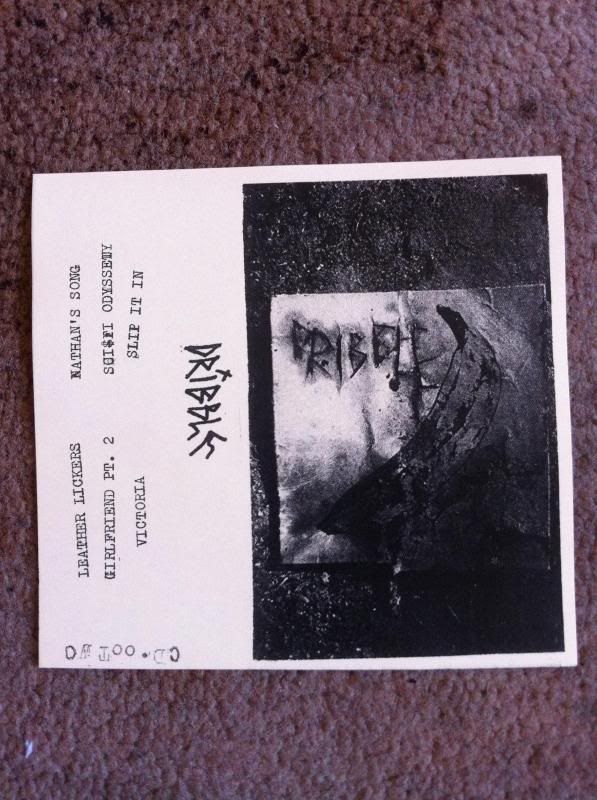 For Cool Death's sophomore release, we present you with the 'Self Titled' Dribble cassette. The devolution of punk music continues. Six tracks of meaningless annoying blown-out garb. Featuring the masterminds behind Gutter Gods and SLOW. These will be in Australian distro's soon and available at Dribble giggers. For Yanks,
Video Disease
will have you covered on the West and
Feel It
will have you covered on the East in the coming weeks.